Directorio Académico
Investigador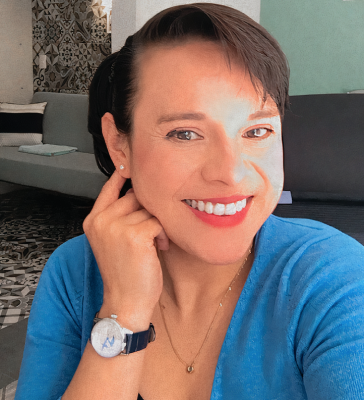 Escamilla Rivera, Celia del Carmen
Resumen curricular
S c i e n t i f i c A c t i v i t y
Publications I have published over 56 works in a wide range of journals (JCAP, EPJC, EPJP, PRD, CQG, A&A Letters, Monthly Notices of the Royal Astronomical Society, Universe, Galaxies, Physics of the Dark Universe, Progress in Particle and Nuclear Physics, Journal of High Energy Astrophysics, Revista Mexicana Fisica, Annalen der Physik) – h index – 17
Editorship High-Energy and Astroparticle Physics Frontiers, Galaxies, Particles
Collaborations Event Horizon Telescope (EHT), COST Action CA21136, COST Action CA18108, Snowmass.
Fellow Royal Astronomical Society, European Astronomical Society, Sociedad Mexicana de Física.
Conferences Over 30 international conference and 49 national presentations between lecture, plenary or invited talks.
Grants Main proposer of 7 national grants from DGAPA UNAM and CONACyT.
Positions 5 years at the MCTP (Chiapas) as Lecturer and 3.5 years at ICN UNAM (Mexico City) as Titular Researcher.
Group I am leader and founder of the first Cosmostatistics National Group (CosmoNag ICN UNAM).
S c i e n t i f i c A p p o i n t m e n t s
At: Abdus Salam ICTP Trieste, Italy (Visitor Professor). Observatorio Nacional Rio de Janeiro, Brazil (CNPq Fellow), University of Oxford, United Kingdom (PhD short stay), University of Utrecht, The Netherlands (Honorary graduated student), University of Cambridge, DAMTP, United Kingdom (SNI III assistant student), Royal Astronomical Society (Fellow), Sociedad Mexicana de Física. Sistema Nacional de Investigadores (SNI Level 2), Sistema Estatal de Investigadores (Honorific).
A c a d e m i c P o s i t i o n s
Lecturer at the Mesoamerican Centre for Theoretical Physics, Universidad Autónoma de Chiapas. Currently, Titular Researcher A at Instituto de Ciencias Nucleares, Universidad Nacional Autónoma de México (ICN-UNAM) at the Department of Gravitation and Field Theory and Head of the Department.
E d u c a t i o n a n d P o s t D o c t o r a l P o s i t i o n s
Cum Laude Bachelor degree in Physics at the University of Guanajuato, Summa Cum Laude Master degree in Physics at the same university, PhD in Science, Technology and Space Observation at University of Basque Country, Spain with the Doctor International degree with academic stay in the University of Oxford, UK. Post-doctoral stay in Theoretical Cosmology at University of Nottingham, UK and post-doctoral position at Universidade Federal do Espirito Santo, Brazil.
A w a r d s
Extraordinary Woman Science Award by the Iberoamerican Union. Reconnaissance as referee from the Canadian Journal of Physics, Outstanding Reviewer for Classical and Quantum Gravity Journal, Young prize in Academic Research by the Government of Mexico, Fellow of the Royal Astronomical Society. Sistema Nacional de Investigadores SNI LeveI 2, Sistema Estatal de Investigadores as Researcher Honorific.
T e a c h i n g
Post Doc (1 student), PhD (3 students), M.Sc. (6 students), Under graduated (14 students). I have taught over 24 study-courses in physics at undergraduated, masters and phd degrees
O u t r e a c h
Red de Difusores de la Sociedad Mexicana de Física (Member). Sponsor of mexican women in science, Judge in the Programa Apoya un Talento (PAUTA ICN UNAM) for kids. Outreach publications in CONACyT, Ciencia y Desarrollo and C2 Ciencia y Cultura.
Materias que imparte
Aplicaciones Astrofísicas de la Relatividad General (Maestría)
Problemas Contemporáneos en Cosmología (Maestría)
Cosmología Física (Maestría)
Relatividad General (Maestría)
Seminario de Investigación II (Maestría)
Líneas de investigación
Agujeros negros, Application of statistical, Monte Carlo and other advanced techniques for data analysis, Cosmoestadística, Cosmología, Cosmología Teórica, Energía Oscura, Teorías alternativas de la gravitación, Teorías Extendidas de la Gravedad
Premios, reconocimientos y distinciones
Reconocimiento (Classical and Quantum Gravity Journal 2020)
Reconocimiento (DGAPA 2020)
Reconocimiento (Royal Astronomical Society 2019)
Distinción (SEI Chiapas. Categoría Honorífica. Nivel VI 2019)
Reconocimiento (European Astronomical Society 2019)
Reconocimiento (Instituto de la Mujer del Estado de Campeche 2019)
Reconocimiento (DGAPA 2019)
Proyectos
| Título del proyecto | Institución que financia | Cobertura |
| --- | --- | --- |
| Cosmología estadística para modelos de gravedad | PAPIIT | Internacional |
| Cosmología estadística para modelos de gravedad | PAPIIT | Internacional |
| Confrontación de observaciones en cosmología utilizando enfoques de la física fundamental | PAPIIT | Internacional |
Selección de publicaciones
Estudiantes y postdocs
Tesis de licenciatura y posgrado
| Título | Estudiante | Grado académico |
| --- | --- | --- |
| BBN and late time cosmology for modified gravity surveys | Jiménez Cruz, Nayeli Marisol | Maestría |
| Extended gravity solutions for H0 and S8 problems. | Cruz Reyes, Mauricio | Maestría |
| Maestro en Ciencias Fisicas | Reyes Aguilar, Armando Aram | Maestría |
| Cosmography for dark energy | Zamora Muñoz, Cristian Daniel | Licenciatura |
| A dynamical systems approach to address the H_0 tension using Fab-Four Cosmography. | Pous Avila, Ana | Licenciatura |
| Deep learning for dark energy parameterisations | Carvajal Quintero, Maryi Alejandra | Licenciatura |